Meet the UCSB Horn Studio's 2017-2018 Year Students!
---
Sara Aronson – Graduate Student
---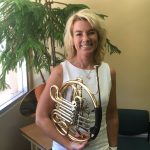 Being 50 years old, I really wanted to live my dream and therefore I came to UCSB to continue studying the horn.
Already as a teenager I started to play, but there were so many things in life to explore, and being 33 years old, I took a break from the freelancer daily life in Stockholm. It was a good thing to do, but whatever I did instead – studying French, studying psychology, working as a psychologist, etc. – I really missed the joy of playing the horn.
One thing led to another, and here I am, at UCSB, starting over or "brushing up" on the things I have already learned once in my life, and there are always more things to learn and discover.
It is a true opportunity for me, and I am deeply grateful to have been given this possibility to continue playing the horn full time.
---
Daoji Yang – Undergraduate Student
---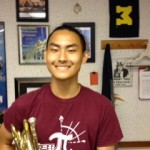 Daoji Yang is a horn player from Beijing, China. He graduated from the music program at Gulliver Preparatory School in Miami, Florida. Daoji is now a member of the Horn Studio at University of California, Santa Barbara. Daoji has also studied with many different horn players including Wang Guan from China Philharmonic Orchestra, Li Changhu from Military Band of the Chinese People's Liberation Army, Richard Todd from the University of Miami, and Steven Gross from the University of California, Santa Barbara.
As an orchestra player, Daoji has performed with the symphonic orchestra of the affiliated high school of Renmin University of China and the symphonic orchestra of Gulliver Preparatory School. He has performed at the National Centre for the Performing Arts in Beijing and the Music Center at Strathmore in Maryland. He played principal horn for the Symphonic Orchestra of Gulliver Preparatory School and won first place at the 2015 World Strides Heritage Festival held in Maryland, and he was selected to play principal horn for the festival honor band to play the encore concert at the Music Center of Strathmore.
As a solo and horn ensemble player, Daoji has won many competitions in both China and the United States. Some of his awards include the Superior Solo Award at Beijing Arts Festival in 2009, State Superior Solo Award in Florida, and the State Superior Ensemble Award in Florida in 2014. He has also played solo and ensemble work during the solo concert held at Gusman Hall at the University of Miami in 2015. Daoji's most-performed solo pieces include Concerto No.1, Op.11 by Richard Strauss, and Concertpiece by Camille Saint-Saëns.
---
Amy Winter – Undergraduate Student
---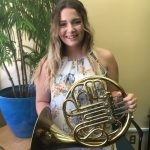 Amy Winter is a second year Performance major. She has played the horn for 11 years. Her most proud accomplishments are going on a European performance tour with her hometown symphony in 2015, and performing at Carnegie Hall in the spring of 2016 as an alumna of Stockdale Christian School. Amy is looking forward to her second year at UCSB and participating in various performance groups and playing opportunities.
---
Olivia Langer – Undergraduate Student
---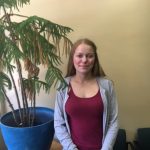 Olivia is a freshman at UCSB. She grew up in Arkansas (she'd say the town but no one would know where it is anyhow) and has been playing horn for six years. She is very thankful for the opportunity to continue music in university and is hopeful about playing even longer because they haven't run her off yet.
Olivia sends out a huge thank you out to all people simply for existing because, after all, that is enough.
---
Kangcheng (Darcy) Li – Undergraduate Student
---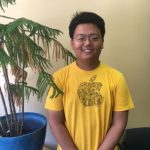 I'm Kangcheng Li, a French horn player from Beijing, China. I've been playing this instrument since the age of nine and will hopefully continue my journey as a horn player in the future. I am particularly fond of music of the Baroque era, but I'm a big fan of contemporary film music as well.
Aside from music, I'm also a great lover of food and would love to explore the cuisine of Santa Barbara for the coming four years.
---
Anthony Sinicrope – Undergraduate Student
---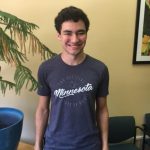 At the tender and naive age of ten years old, I chose to play the horn for frivolous reasons having never seen or heard the instrument. Now as a freshman in college, looking back I can see that decision drastically altered the course of my life. At first, I was only proud of the fact that I was good at a cool looking instrument. But upon being goaded into joining my local youth orchestra, it developed into something more: a true passion for music. Further in my horn playing journey, I would become a two-time concerto competition winner, all-state player, founding member of a touring wind quintet, and I thought: why stop now? And thus, for less frivolous reasons, I have become a horn performance major, back from a brief summer hiatus to grow as a musician and assess old and new challenges with a fresh pair of eyes.
While that early cursory decision to play the horn appears to have landed me on a fine path through life, I can not shake the idea of a very chilling reality that could have taken shape and let my ego run awry:  I could have chosen trumpet.
---